747 results total, viewing 25 - 36
Liberty To the editor: We all deserve the right to vote in free, fair, and safe elections. Across the country, however, legislation has been introduced at the state level to make voting more …
more
Callicoon  To the editor: A few days ago I drove by a large banner on a house that read "F*** Biden." It wasn't the first one I've seen around town. I'm sorry …
more
To the editor: Thirteen years ago I moved to the Town of Liberty because of its rural countryside, peace and tranquility. More recently, others have moved here for similar reasons, to escape the crowded environment of New York City and other urban settings...
more
Bill Greenfield, Liberty
|
7/13/21
|
1 comment
Liberty To the editor: Some things have lessened Now quiet and calm People converted just discussing the Psalm I've been reading and reading For so many years What I buy …
more
Catherine LoBosco
|
7/13/21
Lake Huntington To the editor: After 12 years of Obama/Trump with under 70 total mass shootings; the number of mass shootings has exploded to well over 200 in just 5 months! Some people want to …
more
Liberty On behalf of the Sullivan County Democratic Committee To the editor: As Congress and the White House begin the debate on what arguably may be the most ambitious infrastructure agenda …
more
Liberty To the editor: I hope you are enjoying your return to an almost normal life; contact visits with family and friends; hugging the grandkids; trips to the store; small group meetings; and …
more
Charlie Barbuti - Vaccinated
|
7/6/21
|
3 comments
To the editor: The New York State Energy Research & Development Authority (NYSERDA) faces a major decision that could greatly impact all of New York's economic recovery from COVID. …
more
Michael Oates - President and CEO of the Hudson Valley Economic Development Corp.
|
7/6/21
To the editor: I identity myself as James Ankin, owner/operator of Stepping Out Tours LLC and Callicoon Taxi Service. I'm the only transportation provider servicing the Western part of …
more
James Ankin, Callicoon Taxi Service
|
7/6/21
|
1 comment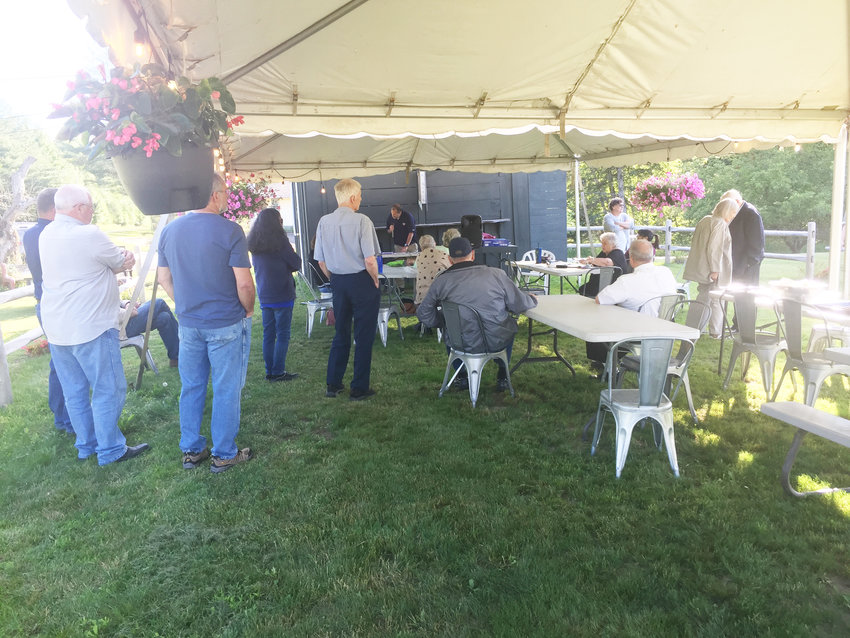 To the editor: I offer a tribute to Kenneth Walter; a resolute American, dedicated to the two-party system. To explain: Earlier this year, at the outset of the 2021 local election season, the …
more
William A. Brenner, Grahamsville
|
7/2/21
North Branch To the editor: I received your letter regarding your introduction of S3690 to prohibit requiring a permit to sing the National Anthem or recite the Pledge of Allegiance in …
more
James-Harry Caswell
|
6/29/21
Liberty To the editor: Me oh my the 4th of July So thankful we're all feeling great Big dinner and cake Let's all take a break Invites pronto we make 4th of July time …
more
Catherine LoBosco
|
6/29/21